There is a place, you see. A very magical place today to be. A sort of Woodland Fantasy :)
How do you get there, you say? Just follow me, I'll show you the way.
I woke from my alcove, yawning and stretching, ruffly nightgown rustling.
I lifted my arm and there was the invitation! I had forgotten!
The Duchess's invitation! Her royal seal in the corner meant it was sure to be a magical party indeed.
I yawned and stretched, and jumped out of bed.
I must locate my very best frock for this occasion!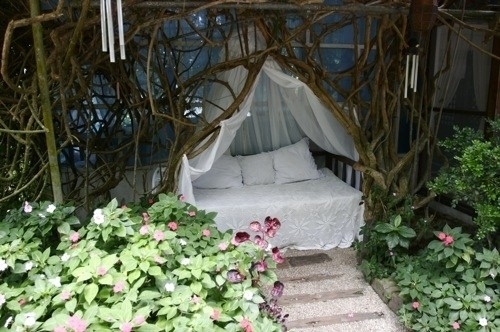 With a little bed wedged into the woods and a castle not far in the distance...
Adventure afoot.
Through the sparkling woodland tunnel
Along this trail of soot....
That castle belongs to the Duchess, they say.
A place of mischief and play.
Especially on tea day!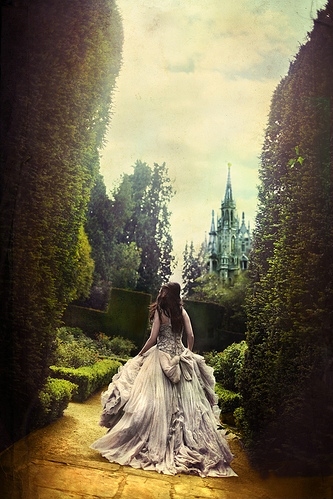 Running through gardens, racing through leaves....
To an enchanted tea of confections, me sees?
Oh, that tiny one is for me!
My goodness, my dress just snagged!
I suppose it should be expected, sitting on toadstools and all.
Should I dig in?
How doth thou fare?
What's that in my hair?
The Enchanted Tea is waiting for me...would you pass the sugar, please? :)
This has been fun! Oh yes indeed!
One more cake, I decree!
And perhaps a scone or three?
What a magical time! How delightful! Thank you Duchess, and perhaps again soon?
I'll be waiting for you, in the woodland fantasy :)
Until next time, my dears.
P.S. Click on a picture to take you to the website I borrowed it from :)